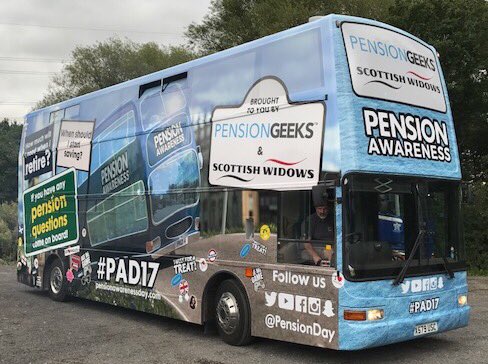 It's year four. And it's been quite a journey. From originally registering Pensions Awareness Day, to seeking support from the pensions industry (thank you!) to painting up a bus and taking it around the country…. It's got bigger and better each year.
This year starts in Edinburgh, and the bus then moves on to Leeds, Birmingham, Cardiff and London. Over the week, we are expecting hundreds of people to come onto the bus, asking their questions about pensions. We will be giving away plenty of 'freebies' and with help from Pensions Wise, handing out loads of advice.
If you're in the area, why not come over? This is the website with dates and times in each city:
PENSIONS AWARENESS DAY
As an industry, we've a long way to go before people are saving anywhere near enough for retirement. But we're off and running. Join us!